About Brooke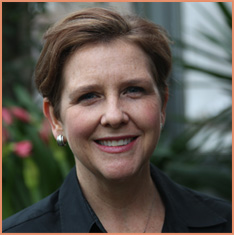 Raised in Texas (wondering about the Tom Landry quote?). Left that great state to study at the University of Chicago for my doctorate. Happily-rooted here ever since with my husband and three daughters. Voracious reader. Confirmed camper. Closeted folk-singer. Sporadic theatergoer. Care deeply about how we create meaning in our lives; for those of us in the West, that's tightly tied to our vocation, hence my passion for this work.
In addition to coaching, I teach at the Kellogg School of Management in the executive and full-time programs and am proud to have received the Faculty Impact Award multiple years for my work with MBA students. In my teaching and coaching, I have a special interest in founder-led companies and multi-generational family enterprise (double black diamond leadership challenges). I am privileged to speak at signature education events for topnotch organizations, e.g., Google (Women@Google Cloud), Pritzker Group Venture Capital (CEO Summits), Ronald McDonald House Charities (International Conventions), US Olympic Committee, Aon, The Federal Reserve Bank, the American College of Surgeons, Forté Women Lead, Navigant Consulting, etc. It's all great fun.
For more on my academic background and buttoned-up bio, come see me at LinkedIn.
That's enough about me—I look forward to learning about you.
Being coached is nothing less than an act of courage.
It is hard to take a step back; ask those who work with you every day what they think of you; be willing to talk to someone about who you are, and who you want to be as a leader and what you want out of life. I never forget that this is a vulnerable place. As a coach and human being, I am committed to kindness and compassion first and always, but I do not tiptoe or dance around issues—I am direct. I work best with clients who are ready to change.
I have a profound respect for the extraordinary complexity of my clients' careers and lives, and understand that when you are powerful, you are also powerfully vulnerable. My role is to create a safe and completely private space that challenges you to have conversations you may rarely have and to make changes you may be unsure you're capable of. I believe in the basics: grounded presence, willingness to experiment, evidence-based practices, absolute discretion, and a little laughter along the way.
Coaching demands a significant measure of heart, candor and backbone—from both of us—as you work to become the person you've always known you could be.